I have friends coming in town this afternoon, so this post needs to be short and sweet (there are dust bunnies to chase and dogs to clean.)
Girls, you know it's true (ooh, ooh, ooh)…bad underwear can ruin a run.  At least it can for me.  If there's one thing I hate, it's pervert kidnappers Candy Crush Level 92  having underwear issues when I exercise.
I have a friend who wears her cheap Walmart looking bikini underwear to work out in…not smart, imho.  The lines (and the occasional leopard print!) show through her workout pants sometimes, and she once got a butt rash and wondered why.
I love you, dear, but you should know why!  You're working up a sweat in inappropriate non-moisture-wicking undies!
I have many other friends who wear thongs.  Hell no, not for me.  I don't want those things moving around in that delicate area like a bow on a violin string when I stretch or squat.  Plus, I think you can see the…well, absence of coverage in the middle of the back.
I prefer boy shorts usually…they're a nice balance of coverage without diagonal panty lines cutting across the ass of my workout pants, and they don't move too much.
Still, I'm always looking for better…and for me, the answer is Lululemon's Light as Air Hipster.
Check this out…ooh la la!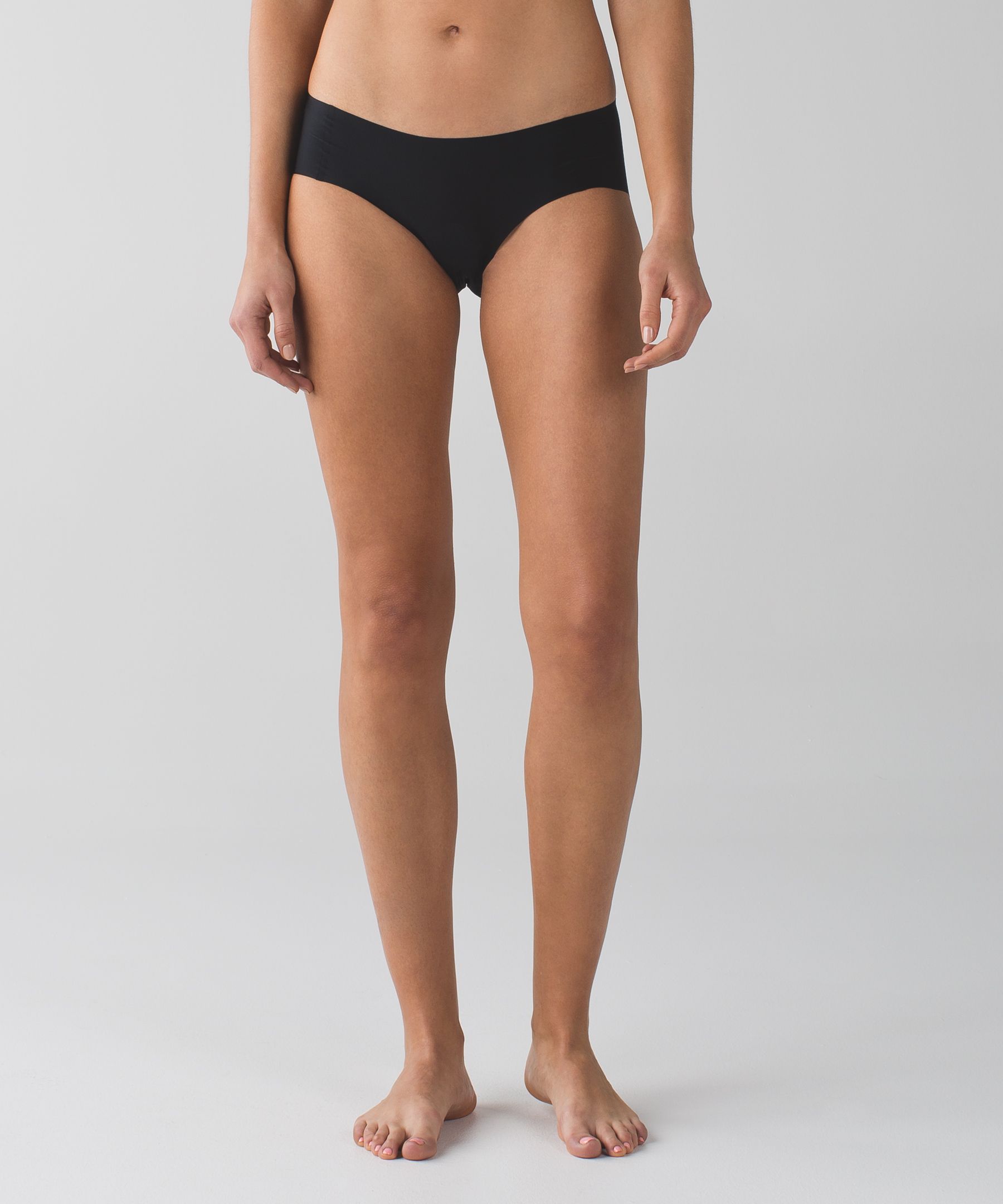 What you can't see in this pic is that this underwear is paper/silky-thin and moisture-wicking.  There are no seams…hooray for no visible lines!  It's like wearing a whisper, and that whisper is telling you that it's got your privates cradled in silky softness.
I swear they make me faster (not that that's difficult.)  Not plucking undies out of my nether regions or trying to stretch bikini sides out to cover the entirety of my ass saves me valuable seconds per mile (not to mention what little dignity I have.)
Lululemon, you have a winner.  Between your Cool Racerback tank that covers my torso without riding up and your underwear, I have no excuse for not running my best!
Now, in fairness, I read the reviews of the underwear when I looked up the link, and I should point out that it gets a lot of horrible ratings.  Lots of women say it rolls over or falls apart after about a month.  I've had my two pairs that long and have been alternating them pretty much every day and haven't had those problems, but at $18/pair, you might want to start with just one and see what you think.
Your silky-cradled ass can thank me later!
What do you like to wear while working out?